Entering a professional program can be incredibly daunting.
The amount of information that you need to cram into your brain can feel unmanageable and overwhelming. Sitting in a library or a coffee shop for hours on end is a traditional way to study, but finding creative and unique ways to study can impact your graduate school experience for the better! Here are some ways I have been able to study while also focusing on my mental and physical health.
Hiking and Walking
One of my favorite ways to stay active while in PA school is hiking. There are many trails in Orange County suited to both beginners and advanced hikers. After printing out the charts that my study group makes, I hit the trails and walk several miles a week while studying! I've even brought my iPad with me to study diagrams and work with 3-D models before anatomy practicals. If hiking isn't for you, Craig Regional Park is right up the street from MBKU. This is a great place to walk and study either alone or with your classmates. There is a convenient 3 mile loop of paved sidewalk that takes about 45 minutes to complete! Additionally, some students enjoy walking on a treadmill at the gym while quizzing each other or talking about material between weight sets.
Disneyland
What better place to study than the happiest place on earth? This may sound crazy at first, but hear me out. Historically, Disneyland has offered a reasonably discounted annual pass for Southern California Residents. Although there are blackout dates, most weekdays are open and available for passholders. Lines for rides at Disneyland range from 5 minutes to two hours- perfect for some solid study time. What better reward at the end of a long study session than a ride on Space Mountain or Rise of the Resistance? Sitting in Downtown Disney and enjoying a treat is also a great way to pass time studying! Since Disneyland is a short 15-minute drive from campus, we go a couple of nights a week after classes. If you bring your own snacks into the parks and park at the Garden Walk parking structure, the whole evening is cost effective, fun, and a wonderful stress reliever.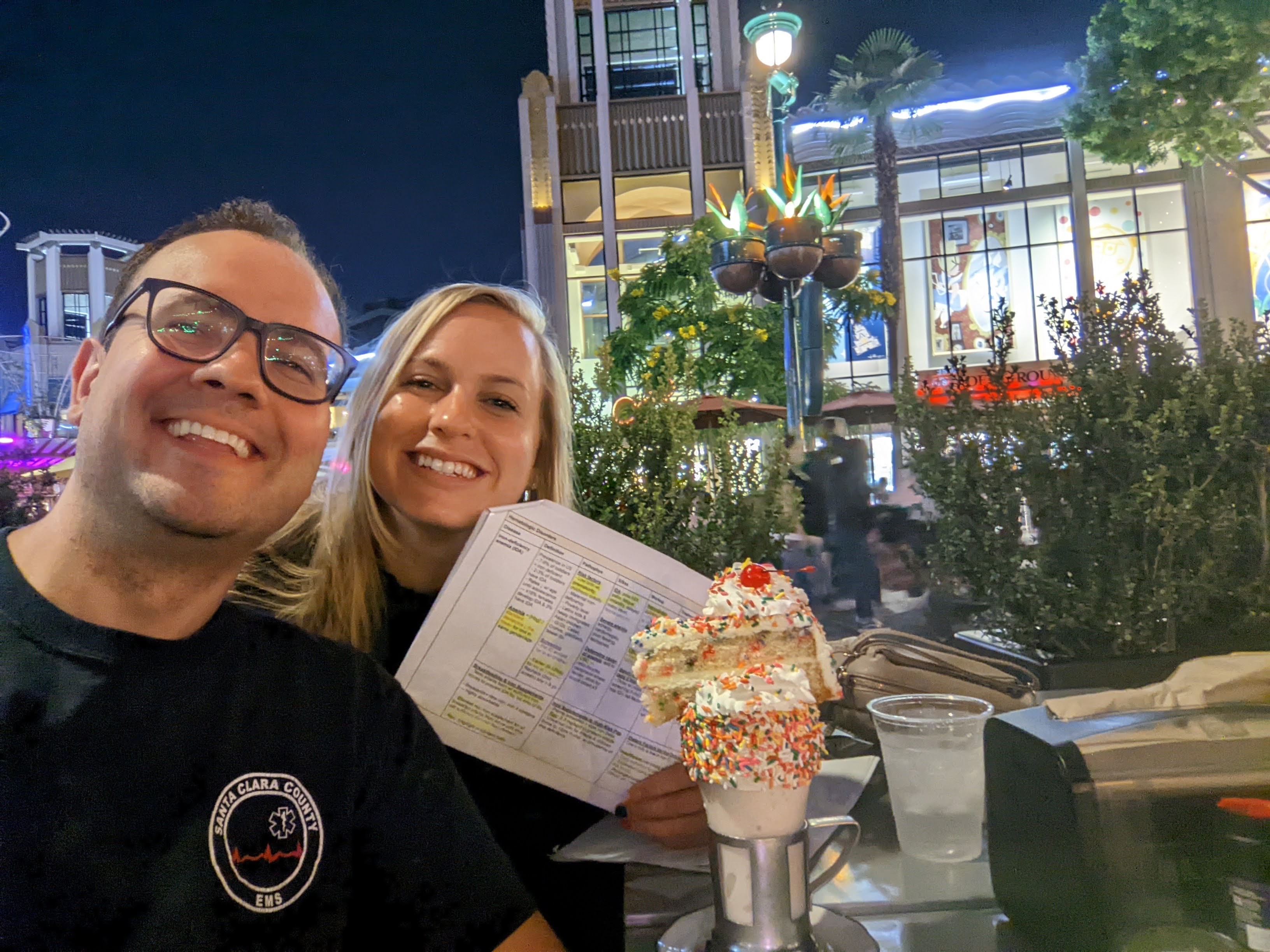 Baking or Cooking
Eating nutritious meals and enjoying fun desserts are key while surviving graduate school. Taking a brain break by researching healthy recipes and grocery shopping can improve both your mental and physical health throughout the week. One of my favorite times of the year is Christmas, and what better way to bring the joy of Christmas into graduate school than baking Christmas treats all year long? Cookies tend to bake for 10-20 minutes, depending on the recipe. I find it helpful to study or work through Quizlets between batches- and you have a yummy dessert to look forward to when you're finished! (Pro Tip: Bring a batch of your favorite treats to school- your classmates will love it!)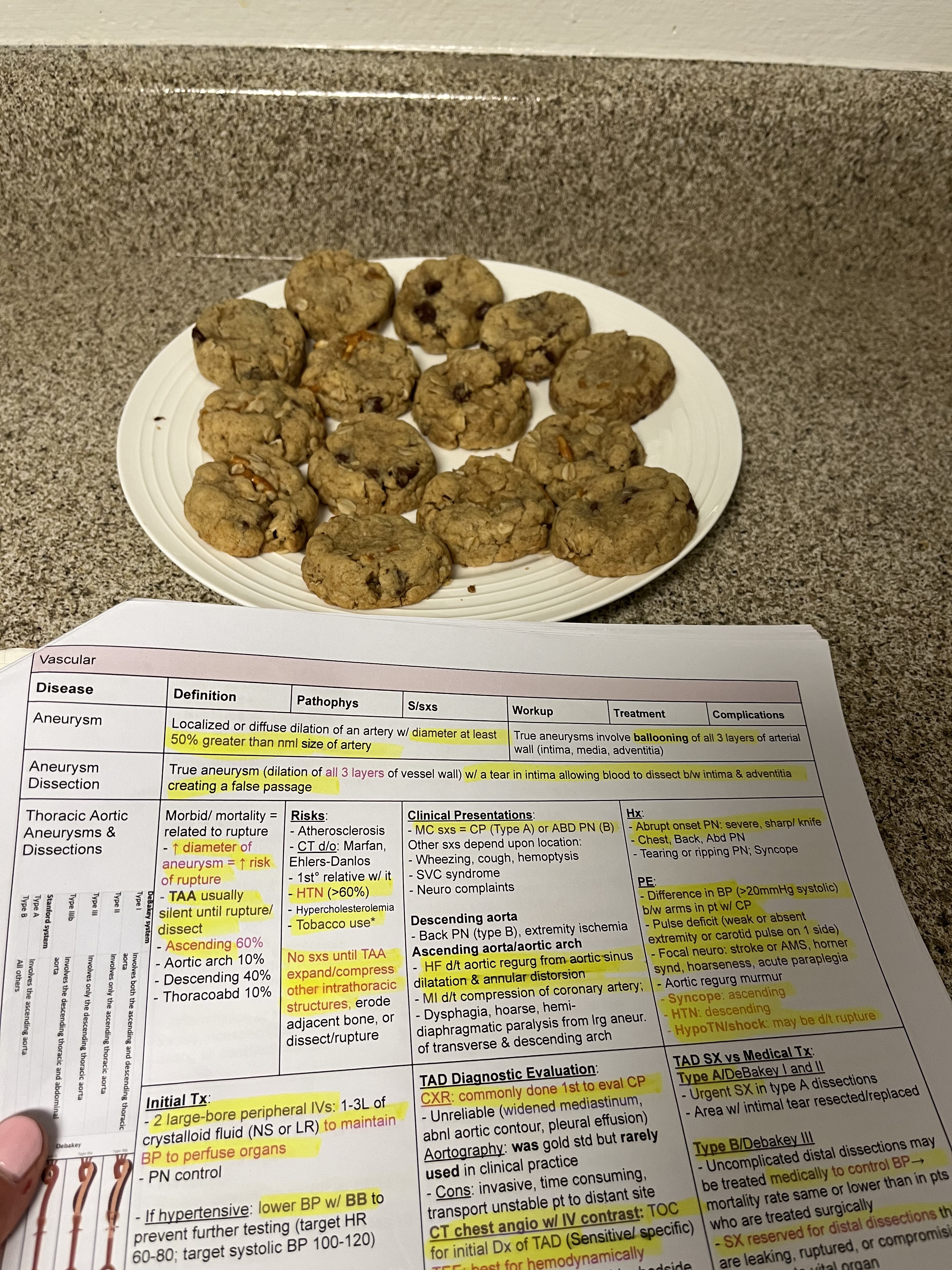 As a PA student, we have hundreds of powerpoint slides to learn each module with a wide variety of information. From anatomy and pathophysiology to diagnostic studies and clinical medicine, the breadth of information we study in just a few short weeks is massive. Locking yourself in the library for 16 hours straight will wear you down quickly and deteriorate your overall health. Breaking up your study time with enjoyment will serve you well in the long run!