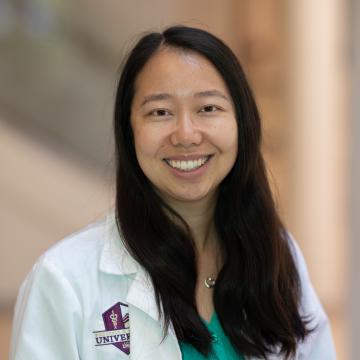 Elaine Chen, OD, FAAO, FSLS
Education
BA, UCLA
OD, UC Berkeley, School of Optometry
Residency in Cornea and Contact Lenses, SCCO
Biography
Dr. Chen received her Bachelor of Arts degree in Psychology with a minor in Accounting at the University of California, Los Angeles, and Doctor of Optometry degree from the University of California, Berkeley. In 2016, she completed a postdoctoral residency in Cornea and Contact Lenses at the Southern California College of Optometry.
In 2016, Dr. Chen joined SCCO as full-time faculty with clinical and laboratory teaching responsibilities in the Cornea and Contact Lens Service. Her clinical interests include keratoconus, scleral contact lens fitting, advanced contact lens fitting, and pediatric contact lens fittings. Her research interests include dry eye, contact lenses, and cornea. 
Dr. Chen is a Fellow of the American Academy of Optometry and a Fellow of the Scleral Lens Society. She is a member of the American Optometric Association and the California Optometric Association.