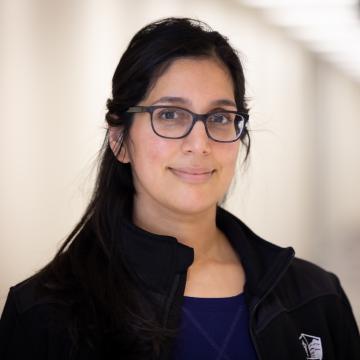 Surbhi Bansal, OD, FAAO, FCOVD
Education
Dr. Bansal graduated from The New England College of Optometry and completed the Dr. Irwin B. Suchoff Residency Program in Vision Therapy and Rehabilitation at the SUNY State College of Optometry.
Biography
Dr. Bansal has been an Assistant Professor at Nova Southeastern University College of Optometry, where she was an attending optometric physician at The Eye Care Institute. Her interests include Vision Rehabilitation for patients post-Traumatic Brain Injury, and she helped to start the NSU Concussion and Vision Rehabilitation Clinic. After moving back to the west coast, Dr. Bansal continued her work with optometry students at UC Berkeley School of Optometry and at a private practice seeing patients for routine eye care while overseeing the vision therapy department and student interns. In 2019, she joined Stanford Health Care as an Assistant Clinical Professor where she developed the Neuro-Rehabilitation Clinic, managed pediatric patients with specialty contact lenses, and participated in clinical research.
Dr. Bansal is a member of the American Academy of Optometry and the College of Optometrists in Vision Development.