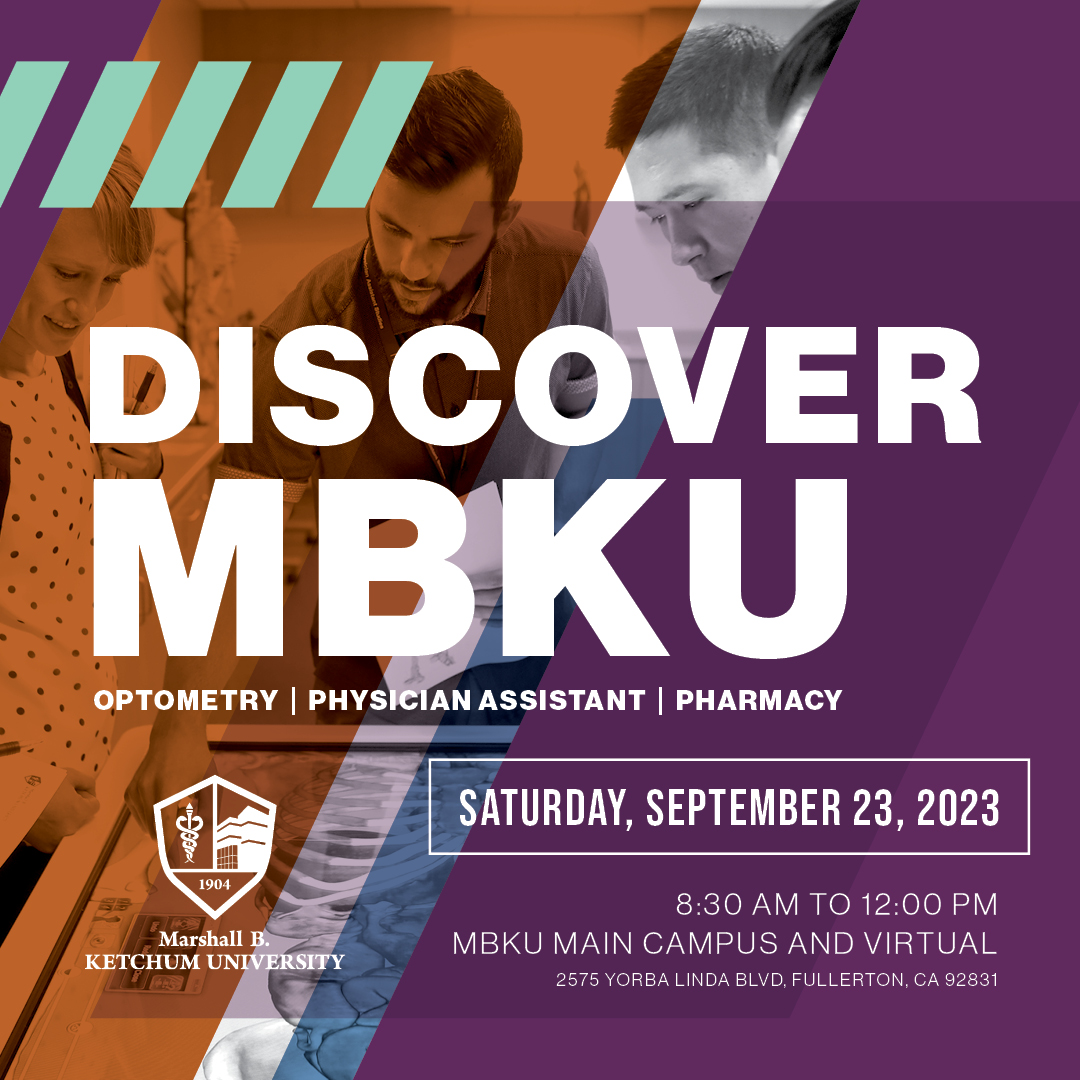 Saturday, September 23, 2023 | 8:30am-12:00pm | MBKU Main Campus
Hear from Admissions Officers about each of the programs we offer at MBKU and the pathways to becoming an optometrist, PA or pharmacist!
Students who are exploring the health professions are welcome to join us to:
• Learn about our fully integrated model of Interprofessional Education at MBKU
• Hear Overviews of each Program and Profession
• Meet Admissions Officers and discuss the application timeline and tips for being a competitive applicant
• Experience hands-on labs led by Faculty and Student Ambassadors
• Explore the Campus
• Guests are welcome!
• Download the DISCOVER MBKU Flyer to Share!
Download all the Day-Of Details, and get information on parking, check-in and more. See you on the 23rd!
Space is limited. RSVP today to guarantee your spot!
For your convenience, we offer two options to discover more about MBKU!