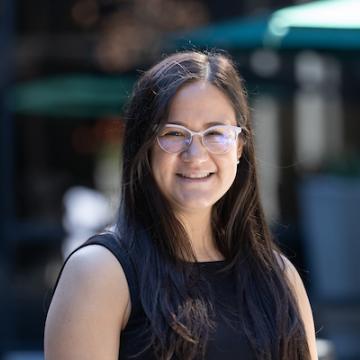 Ashley Deemer, OD, FAAO
Education
BS, University California San Diego
OD, New England College of Optometry
Biography
Ashley Deemer, OD received her undergraduate degree at the University of California San Diego and her Doctor of Optometry degree from the New England College of Optometry. She completed her residency training at the Jamaica Plain Veterans Affairs Medical Center in Boston, MA with a focus in primary care optometry, low vision rehabilitation, and vision therapy. She then completed the Lions Vision Rehabilitation Fellowship at the Johns Hopkins Wilmer Eye Institute in 2016. During her training, Dr. Deemer was a recipient of the Charles Robert Soltes Scholarship, Beider Scholarship, and Bill Mattingly Memorial Scholarship. She also received grant awards for her work in functional outcome measures and depression prevention in patients with age-related macular degeneration. She now focuses her research on the development and implementation of low vision enhancement systems using head-mounted video displays and virtual reality.
Dr. Deemer previously practiced at the Johns Hopkins Wilmer Eye Institute providing low vision rehabilitation care to optimize the remaining sight of patients with chronic visual impairment.
She is a Fellow of the American Academy of Optometry.