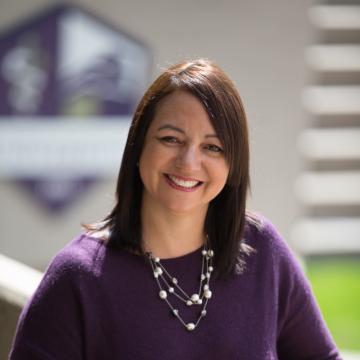 Sandra G. Fineman, MPAS, PA-C
SPAS
Assistant Vice President for the Center of Interprofessional Studies
Education
BS, California State University, Fullerton
Certificate of Clinical Proficiency, Stanford University Physician Assistant Program
PA-C, Physician Assistant Certified
MPAS, University of Nebraska, Omaha
Biography
PA Sandra Guzman Fineman has been in clinical practice since 1999 in the primary care specialties of pediatrics, women's health, and family medicine and has been with MBKU's School of PA Studies since its inception in 2014.
PA Fineman graduated from Stanford University's Physician Assistant program. She obtained her Master of PA Studies and a post-baccalaureate certificate in Health Profession Teaching and Technology from the University of Nebraska, Omaha. 
PA Fineman received National Certification for Bilingual Healthcare Providers and co-teaches the interprofessional Spanish for Healthcare Professionals course. She is a member of the National Association of Medical Minority Educators (NAMME), the Association of Physician Assistants in Obstetrics and Gynecology (APAOG), the International Association of Medical Science Educators (IAMSE), the Physician Assistant Education Association (PAEA), the American Academy of PAs (AAPA), and the California Academy of PAs (CAPA). 
PA Fineman has served on CAPA's board from 2014-2021and served as a California delegate at AAPA's House of Delegates from 2019-2021.