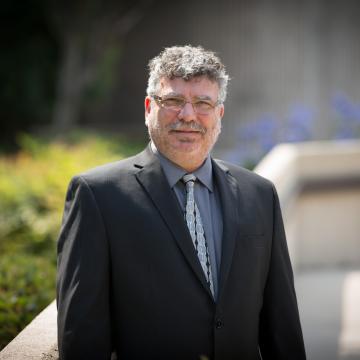 Edward Fisher, PhD, RPh
Education
BS, Temple University School of Pharmacy
PhD, Temple University
Biography
Dr. Fisher served as Dean of the College of Pharmacy at MBKU through 2022. He received his BA in Biology and PhD in Pharmaceutical Sciences from Temple University, Philadelphia, Pennsylvania. He received his BS in Pharmacy at Temple University College of Pharmacy. 
Dr. Fisher has been employed in academia for more than 25 years at three colleges of pharmacy: Southwestern Oklahoma State University College of Pharmacy; Midwestern-Glendale as the first Chair of the Department of Pharmaceutical Sciences; and Daniel K. Inouye College of Pharmacy, University of Hawaii at Hilo, as inaugural associate dean. At the University of Hawaii at Hilo, he also served as the director of the MS in Clinical Psychopharmacology program.
Currently licensed as a pharmacist in Arizona and Pennsylvania, he has practiced in an array of clinical settings. Dr. Fisher has devised and presented more than 100 continuing education seminars and innovative NSF-sponsored short courses. 
As former National Secretary of Rho Chi, the only pharmacy honor society, and a recipient of the National Rho Chi Advisor of the Year award, he has been integral to initiating two new Rho Chi chapters. Dr. Fisher has also taught and consulted in his areas of expertise: substances of abuse and addiction, nutrition, and pharmacotherapy of mental disorders.